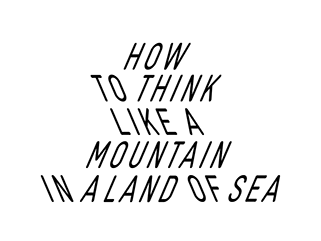 Oliver Barstow
(South Africa/The Netherlands)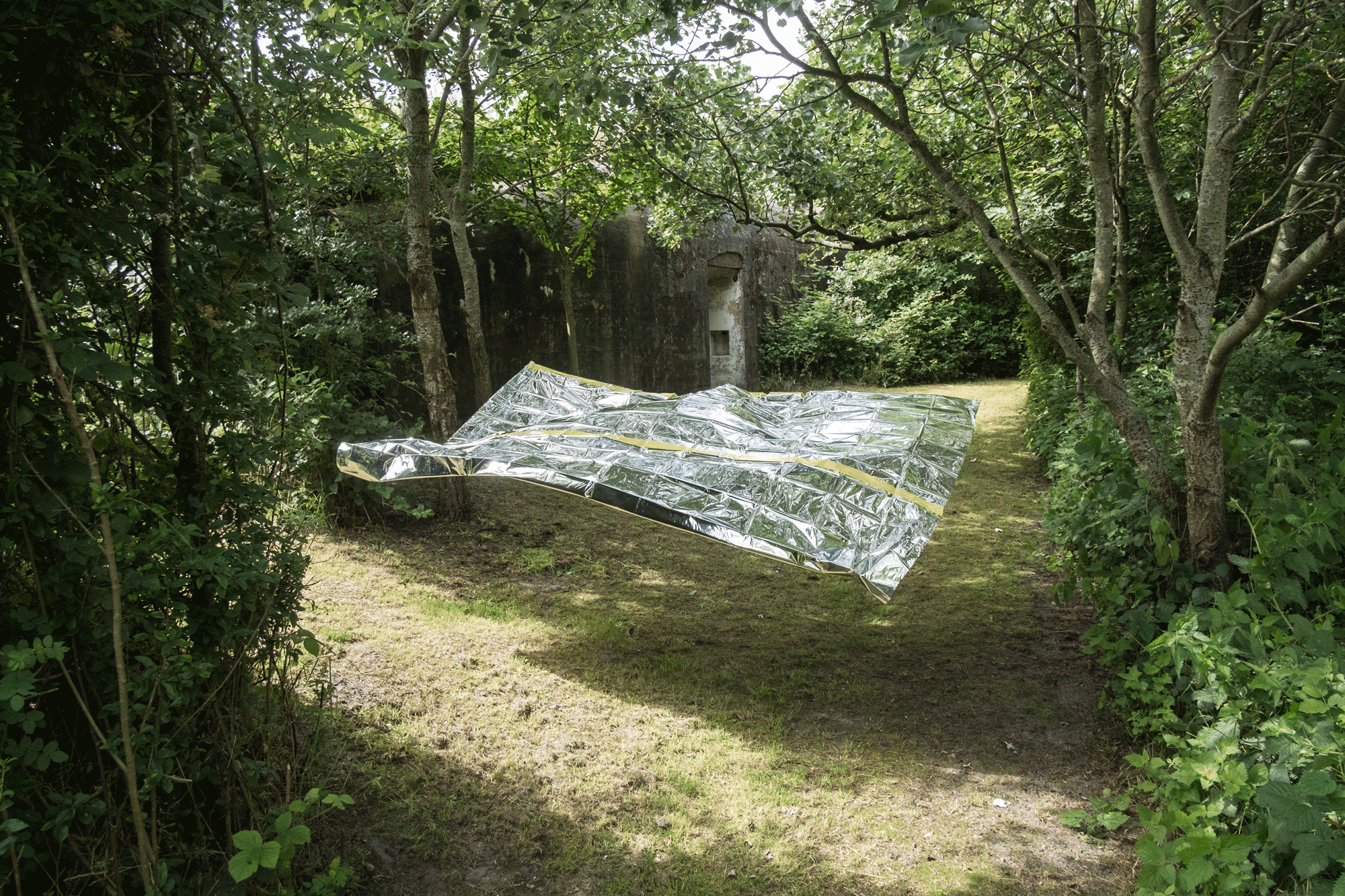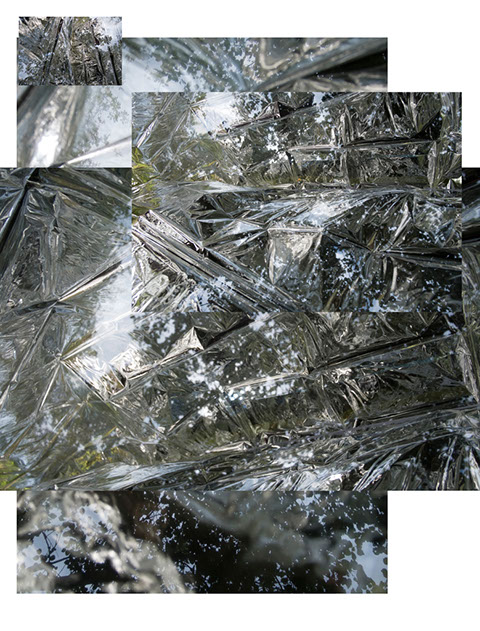 Dishoek Inventory II: fledged
In Dishoek I looked for a way to introduce abstraction and movement into the landscape. I had a survival tent with me, which became the material for the work. I knew that we would spend most of the week in Walcheren outdoors and bought the survival tent along as a refuge from the weather.
It was a windy day, and I had spent most of it trying to find a way to get off the walking paths that summit the dunes and wind through the landscape below. This was difficult. In Dishoek, you are either on a pathway or up to your waist in bushes and stinging nettles. The paths are maintained to keep you going in one direction. Getting lost is almost impossible.
I climbed through a fence and followed a pathway that led towards a large radio antenna at the top of the dune I continued along the path past the antenna looking for a sheltered spot and found the clearing beneath the trees at the entrance to the WWII bunker.
Standing on the neatly cut grass it occurred to me that this was a good place to set up the survival tent. I started by stringing it between two trees across the clearing. In the wind, the tent immediately took on a life of its own. It held the possibility for flight, but was prevented from taking off by the rope. The tension inthis moment articulated a hidden potential.
Oliver Barstow is an artist and publisher from Johannesburg, South Africa, who currently completes a Masters degree in Materialisation in Art & Design at Sandberg Instituut in Amsterdam. His current interest lies in thinking through making: a making that brings the material onto an equal footing with the concept, allowing the spirit of the former to determine the shape of the latter.